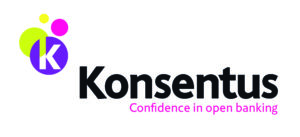 Konsentus was established to provide consent & preference management services to financial institutions so that they can comply with PSD2 and open banking. We issue the consent management tokens on behalf of financial institutions through a SaaS platform, checking each time they are used that the third party is regulated.
The company was founded by three Financial Service industry veterans seeking to deliver a simple and easy way FIs can comply with the new PSD2 regulations and open banking.
Headquartered in the UK, just outside of London in the M4 technology corridor our team of professionals are creating a world class solution for every FI in Europe. We are delivering this through utilizing the best in open standards, coupled with unique solutions and most of all a belief that we can deliver for clients a cost effective solution to meet their regulatory requirements.